ESS
Employee Self-Service
While generation X are not be considered digital natives, the Millennials have grown up in a self-service world and they expect to do everything at a moment's notice on a mobile device – and generation X is quickly following their footsteps. Which is why adding ESS mobile app to PeopleScheduler suite is a must. 
With ESS managers spend far less time on manual processes, while employees appreciate the ease and flexibility of being able to submit, update and access information.
Empower your employees with the easy to use, intuitive self-service solution.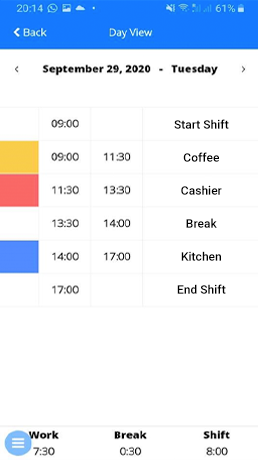 Staff scheduling
Employees can request schedule requests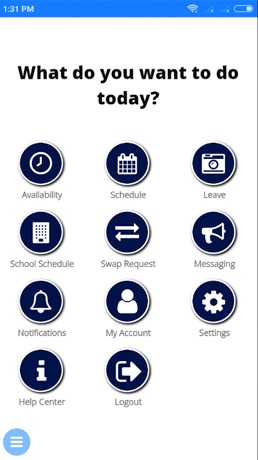 Shift-swapping
Employees can put in swap shift requests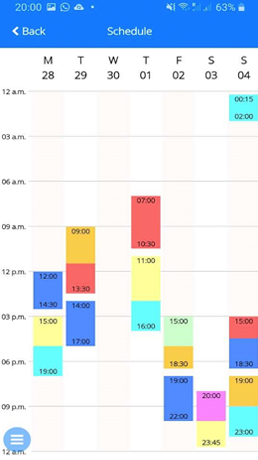 Manager tools
Managers are able to accept/reject shifts, receive/send broadcast messages to all team employees and receive/vie notifications a.o.
Crew, Staff & Employees
Submit availability – dates /times
View Shift Schedule
Apply for Leave
Submit School schedule (for students)
Swap shift request
View Manager Broadcast messages
Receive / View Notifications
Set User Profiles
Managers
Broadcast Messages
Approve / Reject Leave
Approve / Reject School Schedule
Approve / Reject Shift Swap requests
Receive / View Notifications
Set User Profiles
Workplace Efficiency  
Employee satisfaction due to increased flexibility
Detailed shift information at the employee's fingertips
Possibility to apply for annual leave
Reduced Liability
Legal compliance when swapping shifts
Upload of school schedules for students
Greater Control
The management approval process for availability, leave applications, shift swaps
Leave balance
Flexibility
Mobile app (smartphones era)
iOS and Android compatible